We are so honored to announce that we have been Voted Best Water Damage Restoration in San Diego by Expertise for 2016!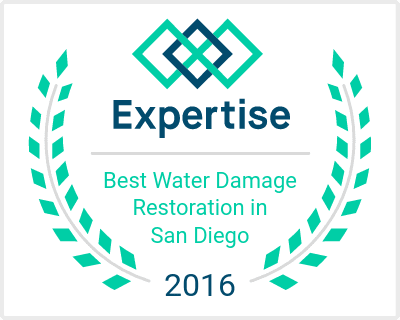 Expertise looked at 294 Water Damage Restoration companies in San Diego. It is an honor for Dry Express Restoration to surpass all of their expectations to make it in the Top 17 List in the Water Restoration Category.  Their goal is to connect people with the best local experts. They scored Dry Express Restoration based on 25 variables across five categories, and analyzed the results – leading to Dry Express restoration being voted as Best Water Damage Restoration in San Diego.
The categories we were judged upon included the following: Reputation, Credibility, Experience, Availability, and Professionalism.
Did you know that Dry Express Restoration Includes:
24/7 Service
Immediate response
A+ rating by Better Business Bureau (BBB)
A rating on Angie's List
Direct Insurance Billing
Free estimates for water damage cleanup
One person guides you through the entire process and talks to you every day
Our specialized equipment and techniques can save you up to 60 percent on your costs
Water Damage San Diego services since 2006
We are so honored to have received such an honor! We want to thank all of our amazing clients for supporting us through the years. We strive to continue to surpass your expectations and keep your homes dry and mildew-free!