San Diego Fire Damage Repair & Restoration
For the best Fire Damage Repair In the San Diego area, call us at (619) 597-2003



We are San Diego's leading fire damage repair experts. We supply the best locally sourced fire damage repair contractors, from San Marcos to the border.
 We offer an extensive network of local contractors, carefully selected by our nationally certified company. Our contractors are among the top experts in the fire damage repair industry. You can trust us to supply experienced, trained professionals to take care of your fire damage repairs. Using the latest technology and equipment, our fire damage specialists can expedite your restoration from start to finish, safely and efficiently.
The San Diego Fire Department receives more than 5,000 emergency calls every year. These responses cover fires from in-home sources as well as from natural disasters. Nearly all of these fires are accidental and come with no warning.
Because of a fire's ability to completely consume a structure and its contents, your potential loss can be devastating. We understand the emotional trauma that can occur in this terrible situation and that it can often make you feel overwhelmed. Rest assured, we are here to help you through the process and restore your home or business to its former beautiful condition.
Fire does far more than cosmetic damage; it can also make a building very unsafe. Structural supports may be weakened behind walls or under floors, even if there is no visible damage. We will quickly install emergency roof tarps, board up windows, doors, and skylights, and deploy temporary fencing and other safety barriers. If your home or business has extensive fire damage and you need to remove important items, our trained contractors will help to retrieve them for you.
How Much Does Fire Damage Restoration Cost In San Diego?
The cost of your repair and restoration will depend on the extent of the damage, which in turn will determine the time needed to complete the repairs. In quoting your repair costs, we consider the following factors:
1.
What is the scale and scope of the damage?
2.
Are there any hidden structural issues, in addition to surface damage?
3.
Which parts of the structure can be restored, and which parts must be replaced?
4.
Is there any subsequent water damage that must be addressed?
Our expert contractors will assess your fire damage and present a plan that assures your restoration is not only beautiful but also adheres to the strictest safety standards. By doing this, your potential future costs are minimized. If a stairway or the ceiling is not repaired to proper standards, you could encounter the added expense due to their eventual failure, not to mention possible injury. Our locally sourced contractors use correct methods and materials, properly observe all San Diego building codes, and complete your restoration at the industry correct price point, while delivering the highest quality results.
What Are The Causes Of Fires In San Diego?



The most common causes of residential fires in San Diego are all considered accidental. When it comes to commercial structures, fires that are intentionally set also become a factor. Here is a list of some residential hazards, many of which also apply to businesses:
Cooking Equipment – an unattended pan on a stove can start a fire that escalates quickly, and grease fires are difficult to contain without the proper Class B type of fire extinguisher.
Heating Sources – portable heaters are often placed much too close to flammable surfaces, and flammable items are sometimes placed too close to a fixed heating source, such as a fireplace or furnace.
Smoking In Bed – falling asleep while smoking also accounts for over 70% of residential fatalities.
Electrical Appliances – stoves, dishwashers, dryers, and other electrical appliances may have a failure within the appliance itself or a problem with the external power cord.
Candles And Other Decorative Flammables – including incense burners, lanterns, Tiki torches, and gas fireplaces.
Curious Children – this category is pretty self-explanatory.
Faulty House Wiring – including circuit breaker panels and outlet boxes. Vibrations, careless repairs, or rodent damage can disturb the wiring and cause a fire.
Outdoor Grilles – which can be bumped or disturbed enough to dislodge the gas supply. Grilles are sometimes located too close to structures or other flammable material.
Flammable Liquids – including gas cans, paint, and paint removal products.
Lighting Fixtures – including table lamps with wiring problems and ceiling cans with inadequate insulation.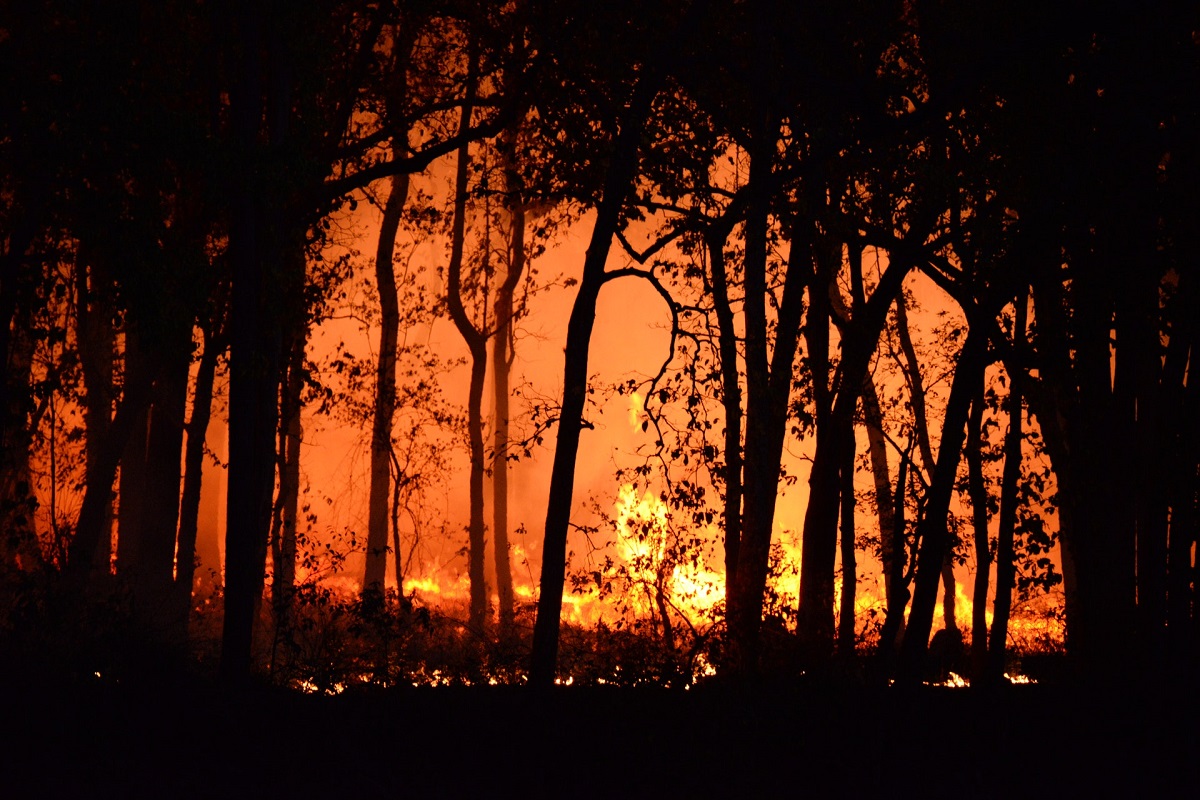 Due to the climate, San Diego can sometimes be affected by a devastating wildfire. In fact, based on the number of structures damaged, 2 of the 10 most destructive fires in California history occurred in San Diego County. In 2003 the Cedar Fire damaged 2,820 structures, and in 2007 the Witch Fire damaged 1,650 structures. A wildfire's damage is sometimes limited to your home or business's outside surfaces, but can quickly escalate to interior damage.
Our expert, locally sourced contractors, are among the best in the industry when it comes to wildfire damage repair. We can also help with preparing supporting documentation that indicates a wildfire impacted your damaged structures.
It is important to know that fire damage to your home or business goes beyond burned areas. If you have a small appliance fire in your basement, the resulting smoke damage can extend up into the top floor of your house. Similarly, if there is a fire contained in the apartment below yours, your unit can incur significant smoke damage.
Smoke and soot damage can be found in the insulation and wood components inside of walls, floors, and ceilings. It is no use painting over a smoke-stained wall surface if the smell returns two weeks later. That new paint smell can temporarily mask the smoke, but it is not a proper restoration.
Our experts are highly trained in the knowledge and execution of smoke damage remediation. It is said among fire damage experts that the fire is the easy part, and smoke and soot damage are much harder to deal with. If water was applied to extinguish the fire, the increased humidity can cause the wooden structural components to open their pores, absorbing more smoke and soot residue.
Time is of the essence when it comes to smoke damage remediation. According to the Institute of Inspection, Cleaning and Restoration Certification (IICRC):
Within minutes, the acid from smoke and soot residue causes plastics to yellow and, highly porous materials such as marble and alabaster will discolor permanently.
Within hours, acid residues will stain bathroom and kitchen grout, fiberglass fixtures and countertops begin to yellow, and uncoated metals begin to tarnish. Furniture finishes begin to discolor.
Within days, painted walls begin to yellow permanently, metal corrodes and rusts, wood furniture requires replacement or refinishing, and fabrics become permanently stained.
Within weeks, restoration costs escalate dramatically. Synthetic carpet fiber discolors permanently, and glass, crystal, and china become severely etched.
Get the Help You Need for Fire Damage In San Diego
When we handle your fire damage repair and restoration, we can: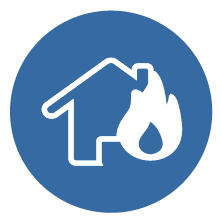 Work with your insurance company to ensure an accurate settlement is reached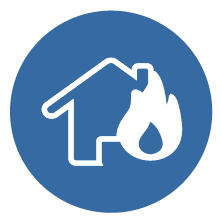 Help obtain the proper building permits needed for restoration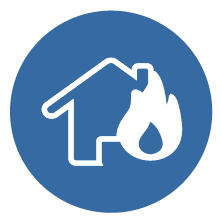 Make sure you are afforded every available benefit from government assistance programs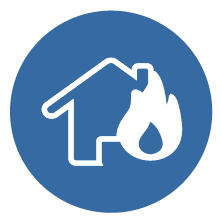 Help with your temporary relocation and property inventory
Frequently Asked Questions
Can I Do My Own Damage Repair?
If you have carpentry skills, you could certainly do some of your own woodworking and rebuilding. However, unless you have training in fire and smoke damage, your own best efforts will not meet industry standard requirements. Our fire restoration technicians expertly control the repair process by using the right cleaning agent for a particular surface, creating the proper mix of deodorizing agents and cleaning solutions, and using correct dilution rates. You can trust us to repair and restore your fire damage to excellent standards.
Can I Run My heating And Cooling System During The Repair?
This is generally not recommended until our experts can evaluate all the ductwork and blower components. The last thing we want to do is spread smoke and soot residue into unaffected parts of the building. Once cleared by our team, you may run your HVAC system.
Do I Need To Move Out During The Restoration?
If your home is structurally unsafe or no longer has electricity or running water, you will need to make temporary living arrangements. If the fire damage is small or localized to one remote area of the house, you may decide to remain, as long as you are not bothered by the noise of the repairs or the temporary smoke smell.
Is Smoke Damage Toxic?
The short answer is yes. The level of toxicity depends on the type of materials that were burned. Tar and carbon are the two most common byproducts. Smoke and soot contain chemical irritants that can cause respiratory problems.
When Can I Reopen My Business?
Once your business location is certified to be safe for occupancy, you may reopen. You may be able to seal off the damaged area and keep a portion of your location open during repairs. We can help you to do this properly, using the correct safety measures.
Our fire damage experts stand ready to help you through a difficult and challenging time. Your home or business can be safely and completely rebuilt to its former beautiful condition with our excellent restoration and repair services.