San Diego Water Damage & Restoration
For Water Damage Restoration In The San Diego Area, Call Us At (619) 597-2003



We are San Diego's leading water damage experts! We supply the best locally sourced water damage contractors, from San Marcos to the border. Whether you have damp carpets or your whole basement is underwater, you can trust us for complete sanitizing, decontamination, and restoration.
Here in San Diego, we don't live in a flood zone, and luckily we don't get hurricanes. We will never experience the kind of disaster that Florida or New Orleans might see. However, every home or business is just one broken plumbing pipe away from water damage. The weather is not the only possible cause of flooding; something like a backed-up sewer line can cause a disaster in your home or business.
If you have water damage, every minute counts. Call us as soon as you discover the problem; we are here to help you through a difficult and sometimes overwhelming experience. Our team of experts is here to get your repair and restoration underway immediately. During the call, we will ask you for some important information, including:
2.
When the water damage occurred
3.
The cause of the damage (if known)
4.
Is electrical power still on?
5.
Your insurance information (if applicable)
Once this process is started, our crew will be dispatched to your location and begin inspection and damage assessment. We will identify the source of the water and stop it if it is still running. We then establish the scope and scale of the damage by conducting a detailed inspection. We also determine if any standing water is clean or contaminated and evaluate the degree of contamination.
The Best Experience And Expertise In The San Diego Area



Our team of locally sourced contractors are the best in San Diego. We combine industry-leading knowledge and judgment with state of the art equipment to provide excellent results. Your home or business will be restored to a beautiful condition, with all traces of damage completely gone. Our experts offer water damage restoration tailored for either home or business needs.
We will also coordinate with your insurance company and handle all requirements with them. We arrange and supervise all necessary subcontractors and manage your restoration, all the way from the first phone call to the last stroke of a paintbrush.
If your home or business has experienced flooding conditions, remember that any surface that has come in contact with the water can contain mold spores or dangerous bacteria. You should never enter a flooded area without proper protection; as such, our trained specialists are equipped with industry-standard protective clothing and equipment. If you must be in your home or business before our team arrives, remember to wear a face mask and goggles to keep small particles out of your eyes and lungs. Avoid scraping or otherwise disturbing any surfaces that appear moldy. If your structure is unsafe and you need to retrieve important items, ask one of our team to get them for you.
Our team will be looking for signs of structural damage. These include sagging rooflines, walls that are no longer straight, shifted support columns, and newly appearing cracks on any surfaces. If you happen to notice any of these signs, you should assume the building is unsafe and evacuate it as soon as possible.
Whenever possible, we will try to restore as much of your structure as we can. Unless they have shifted out of position, load-bearing walls and columns can be restored to safety standards. Cracks in cement can be decontaminated and filled if they are evaluated to be suitable for repair. We will replace any softer components such as carpeting, drywall, and wood cabinetry if they have been in contact with contaminated water.
State Of The Art Equipment



Our team uses industry-standard equipment to extract the water from your home or business. This includes:
Metering devices, such as moisture detectors and hydrometers
Infrared cameras for detection of hidden pockets of water
Powerful submersible pumps
Vehicle-mounted heavy-duty extraction systems that can empty an entire basement
Industrial dryers and blowers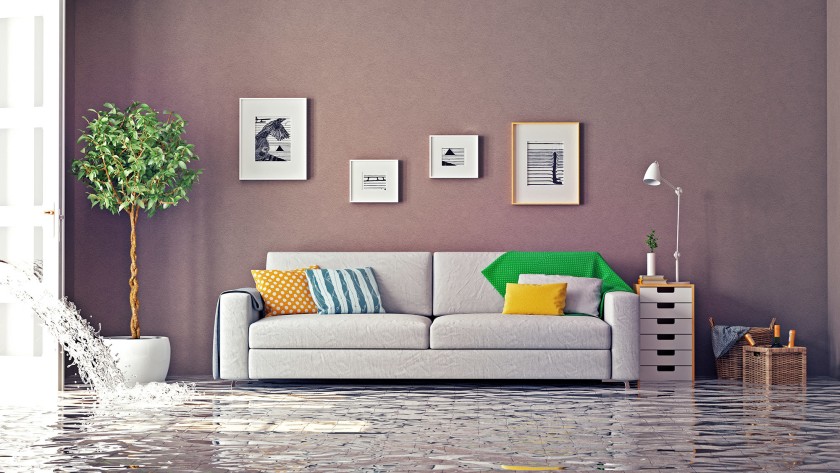 What Is The Cost Of Water Damage Restoration In San Diego?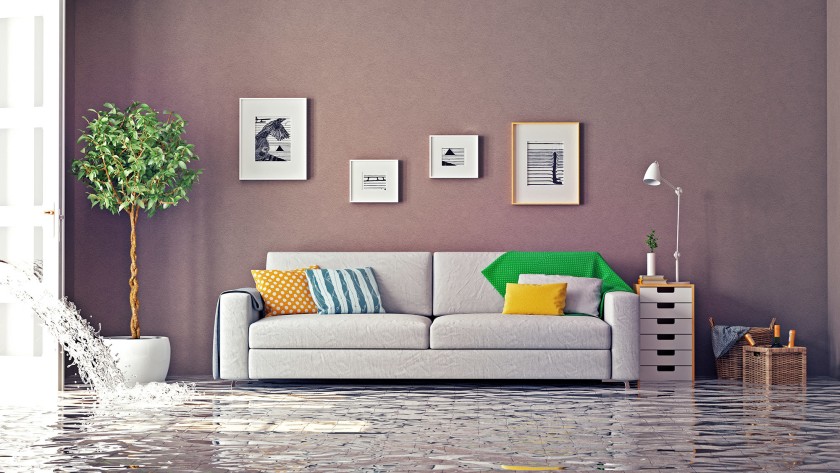 Several factors will determine your repair and restoration cost, and our quote must be based on your particular situation. When we quote your water damage restoration project, we use the following guidelines:
What are the scope and scale of the damage?
How much must be replaced, vs. how much can be restored?
Will we restore the structure, or are there also contents that must be restored?
According to industry regulations, a set of guidelines determines the restoration cost, so your project will be priced consistent with these regulations. We will always take steps to ensure you are not faced with added costs down the line. By extensively inspecting and evaluating your home or business for signs of failing plumbing or HVAC components, we can help prevent a future costly disaster that might have gone undetected.
Emergency Temporary Services In San Diego
If your home or business has sustained water damage, fast temporary measures may be needed before the restoration gets underway. Our experienced local contractors can arrange and provide emergency measures such as:
 Boarding up windows, doors, and skylights
Installing a roof tarp
Providing short term warehouse space for contents of the property
Moving contents to your own secondary location
Installing temporary fencing or barriers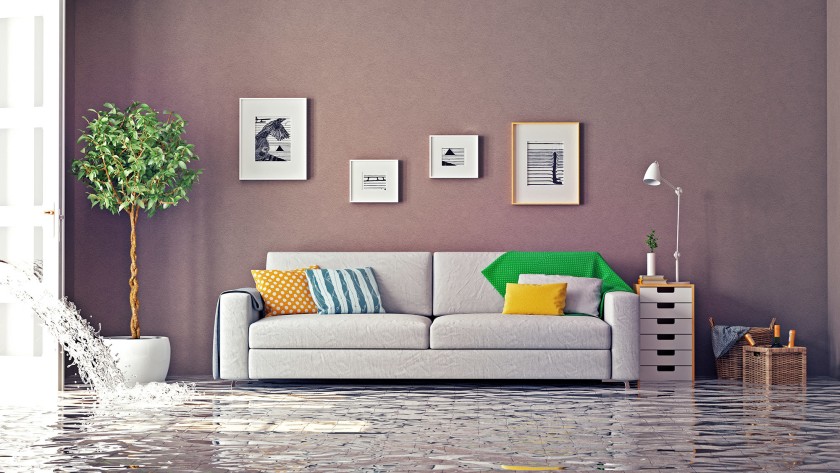 Restoration Services In San Diego
No matter how big or small the extent of your water damage is, we are here to provide the highest quality restoration of your home or business. These services include: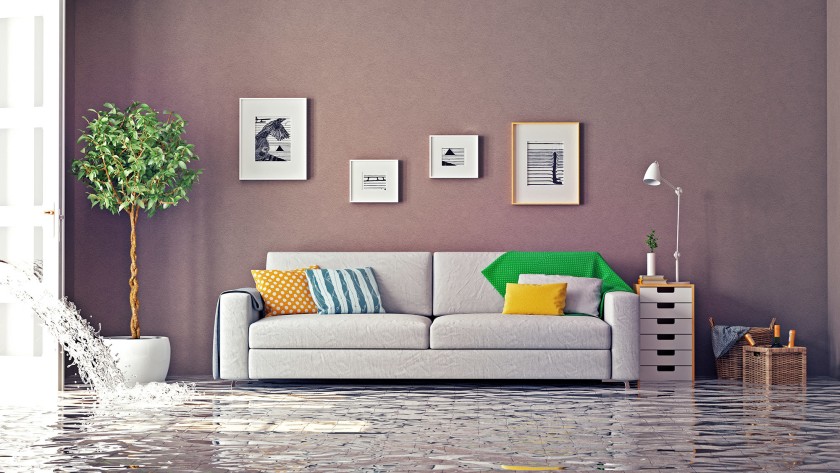 Carpet and drapery removal, cleaning, and installation
Upholstery cleaning and refurbishment
Hardwood floor replacement and refinishing
Tile replacement and restoration
Drywall removal and installation
Painting services
Complete rebuilding of entire rooms
Decontamination And Sanitizing In San Diego
If your water damage contains raw sewage, extra measures must be taken to make the area safe for people to occupy. Sewer water is extremely hazardous and contains high concentrations of disease-carrying bacteria.
There are three categories of contaminated water: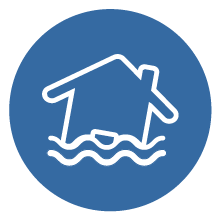 Category 1 (clean water)
contains no contamination and poses no contact risk. Examples of this would include an overflowing sink tap or a broken water supply line to a washing machine.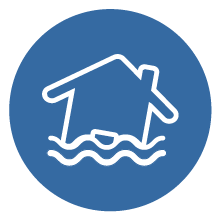 Category 2 (gray water)
contains a low to moderate level of contamination. This might be from an overflowing dishwasher or clothes washing machine. This water contains some amount of soap, waste, or food residue, and presents a hazard.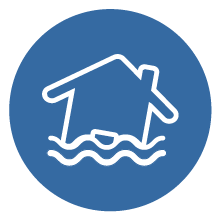 Category 3 (black water)
heavily contaminated and can contain high levels of pathogens, bacteria, and toxins. Sewer water, sea or river water, and any other water that has been stagnant long enough to breed bacteria are considered category three. If your home or business has been flooded by category three water, the only sensible course is to get it handled by trained professionals.
Frequently Asked Questions
Should I contact my insurance company?
Most insurance companies prefer you to contact us first. After we get the water removal underway and perform any needed emergency measures, we can take care of working with your insurance provider.
How long will the restoration take?
The first step in water damage repair and restoration is drying. Assuming you do not have a large amount of water extraction needed, such as several feet of water in a basement, the drying process can usually be completed within 72 hours. After that, the extent of the damage will be a major factor; however, many typical restorations can be completed within a few weeks, and some in just a few days.
Do I have black mold, and can you get rid of it?
"Black mold" is a term that refers to one particular mold species. It is toxic, and yes, it does grow here in San Diego. It is particularly dangerous and is best handled by our experts. If disturbed, black mold can release dangerous mycotoxins, which can cause severe health problems. Our crew are experienced in black mold removal and remediation and are familiar with the particular methods that are best used in the San Diego area.
What are common signs of previous water damage?
You may be wondering if water damage occurred in your home or business before you occupied it. Previous water damage signs include visible mold, peeling paint or wallpaper, stains around windows and doors, overflowing drip pans under water heaters or HVAC units, stained carpets, walls, or floors, and musty smells.
Do I have to use the water damage restoration company my insurance recommended?
No, you can choose whichever company you are most comfortable working with. Be sure you select a certified company to do the work your property needs and that they are available to start your job immediately. Confirm that they use the most up to date equipment and methods and don't be taken in by an artificially cheap price quote from an uncertified company. Hire based on reputation, reliability, and experience.